Connecting users to workflows for enhanced productivity and efficiency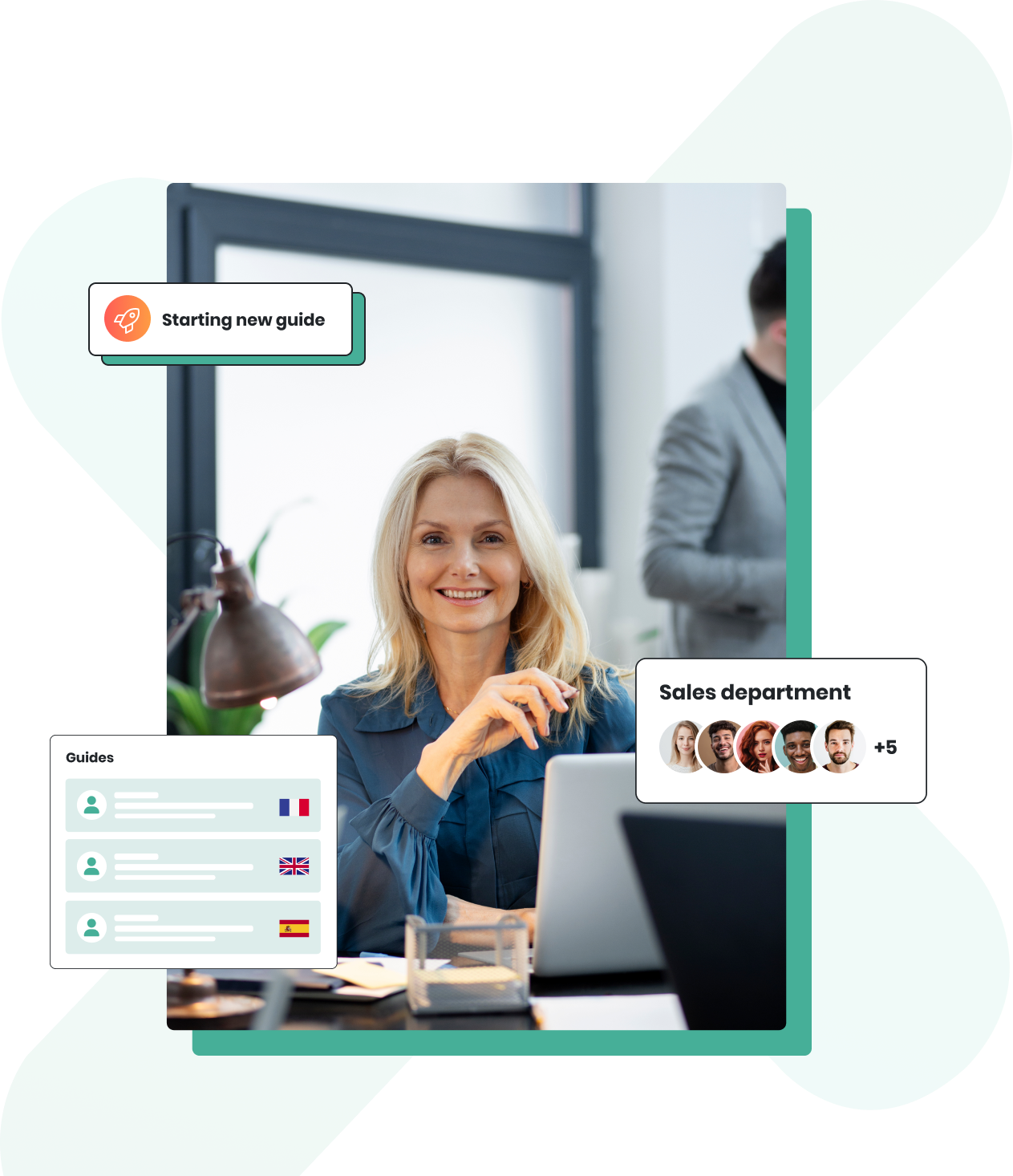 Empower your employees to navigate your organisation's technology tools with confidence.
With step-by-step walkthroughs, on-demand support, and contextual guidance, you enable your employees to quickly grasp the features and functionalities of your software, resulting in faster adoption and increased productivity.
Say goodbye to inaccurate data and high volumes of support tickets. By empowering your employees with in-app, interactive guidance which is easily accessible, Guide helps them resolve issues independently while improving data quality and efficiency.
Guide can not only enhance your employees' knowledge and experience of software, leading to improved efficiency, job satisfaction and overall employee engagement. With Guide you can also streamline your support processes and optimise your budget with its personalised knowledge base and efficient support features.
guide for your employees
Features and benefits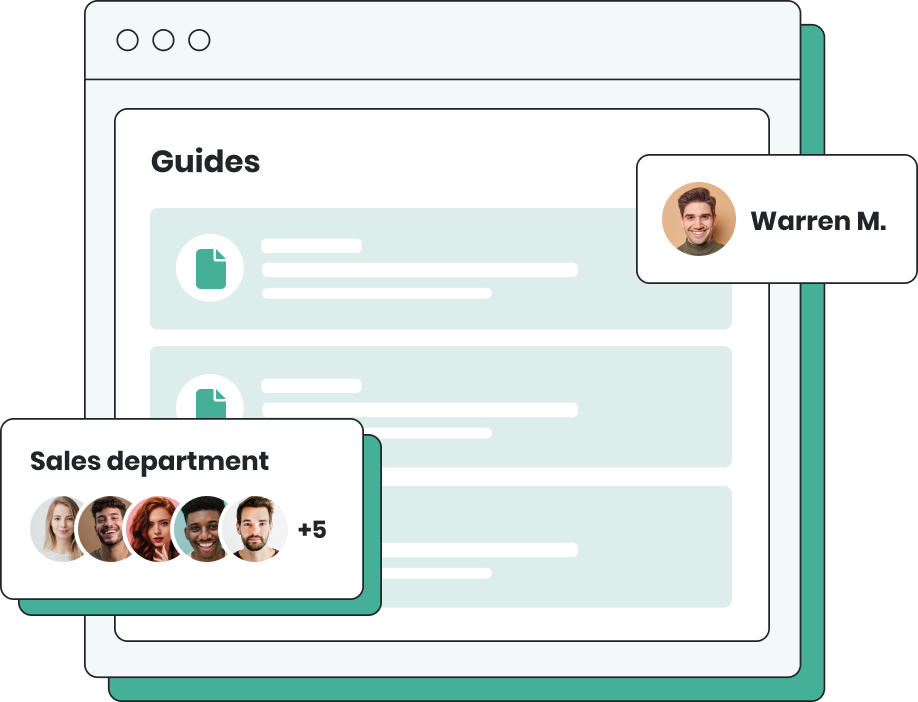 Engaging learning experiences
Create engaging learning experiences by providing employees with step-by-step guidance on key workflows. Introduce users to interfaces and walk them through processes, ensuring they understand and follow the correct procedures.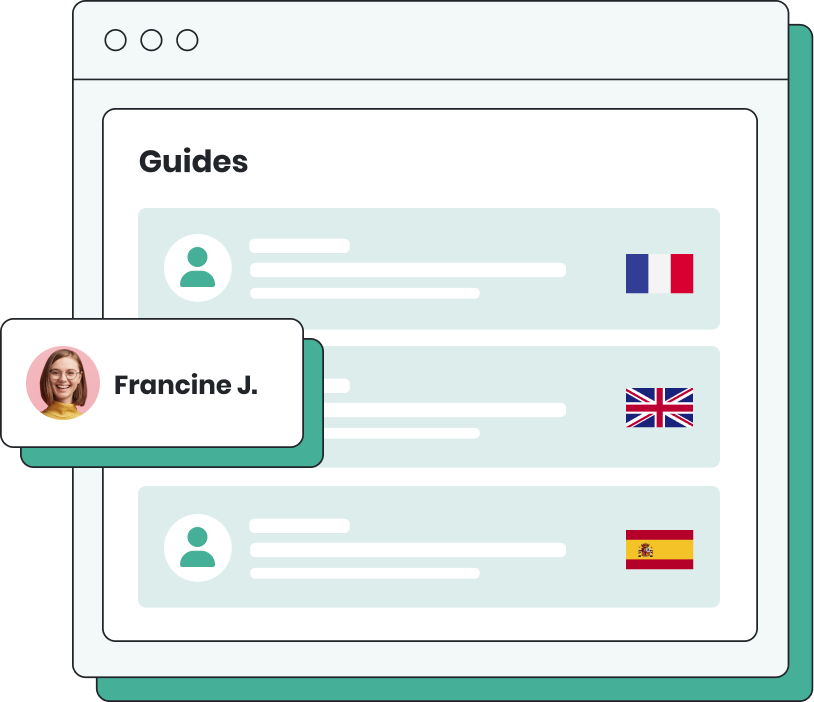 Enhanced learning and engagement
Overcome language barriers by delivering guidance in employees' preferred languages, leading to enhanced comprehension and knowledge retention. Accommodating different language preferences fosters inclusivity and demonstrates support for a diverse workforce.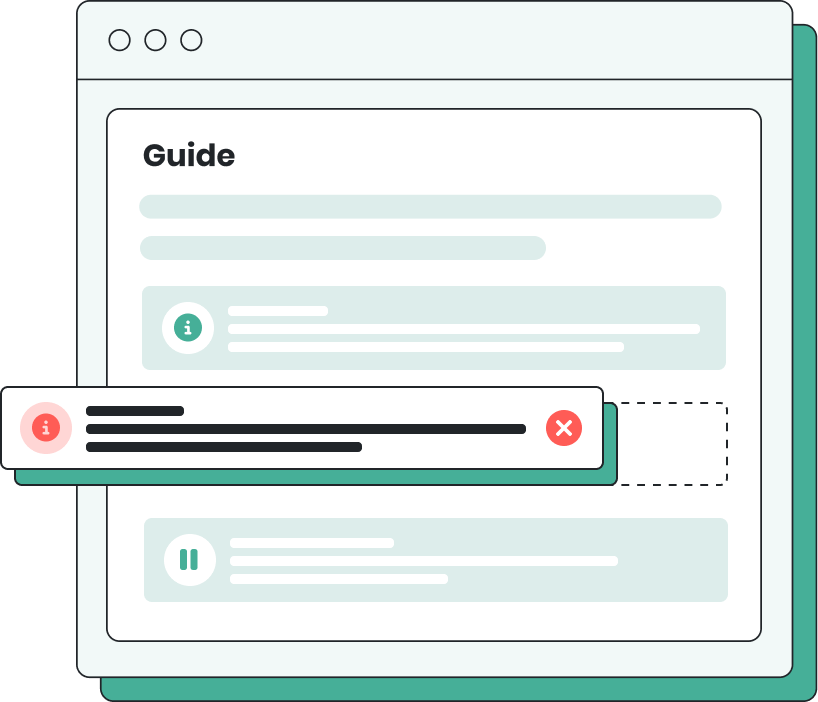 Effective information delivery
Add informative messages or create pauses in guides with steps not anchored to specific elements on the page to highlight critical points, reminders, or additional instructions, ensuring employees have the necessary information at the right time.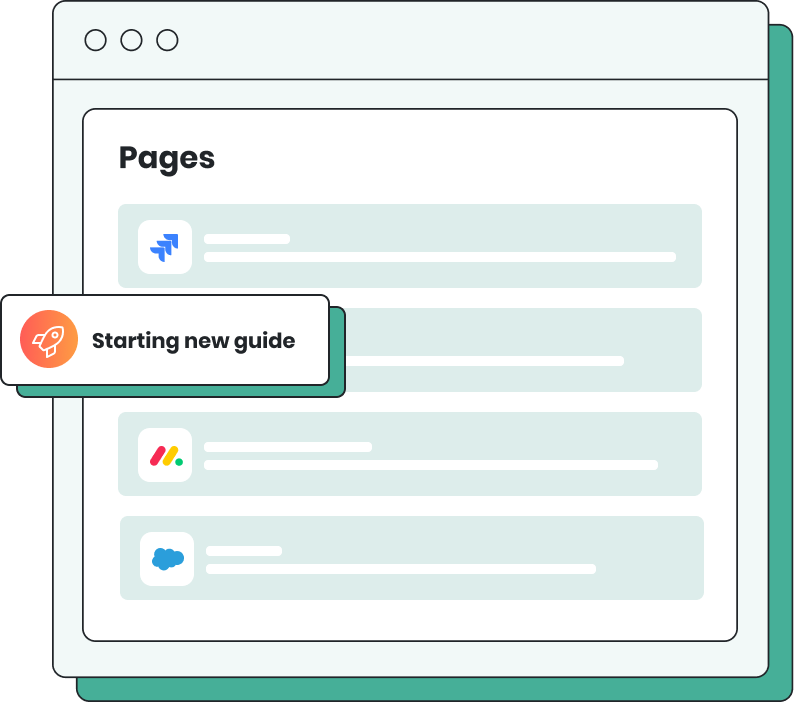 Improved product adoption
Recommend guides to users based on their destination pages. By prompting users to launch guides when they land on specific pages, companies facilitate faster onboarding and encourage increased product adoption.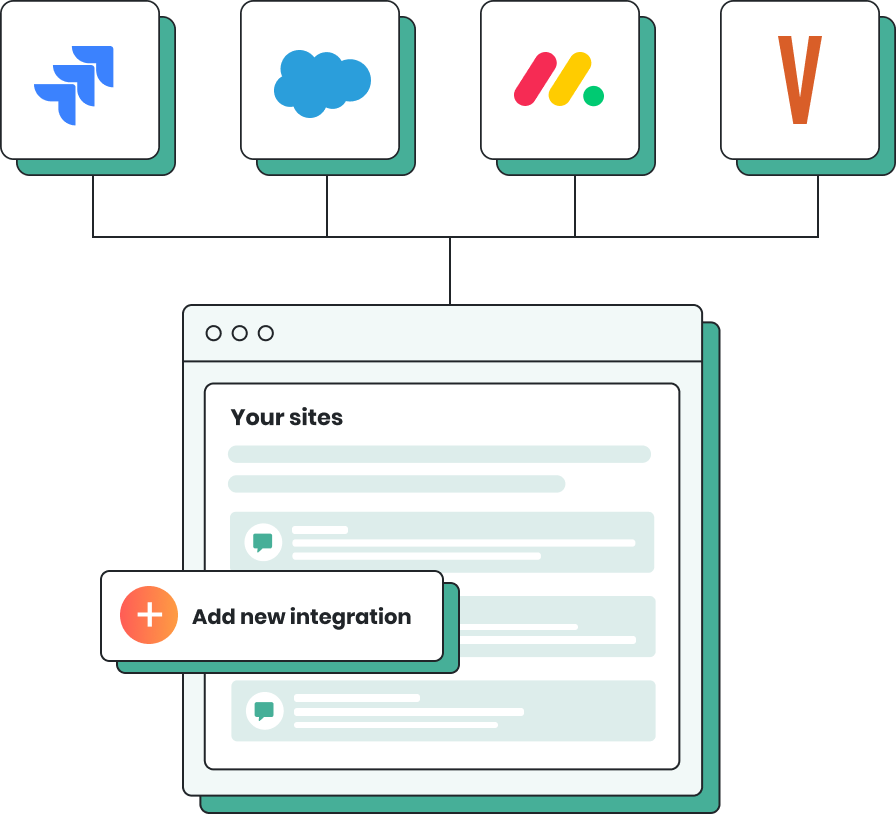 Seamless access to
external resources
Embed links within Guide to provide a comprehensive learning experience by seamlessly integrating both internal and external resources, ensuring employees have access to a wide range of valuable information and support.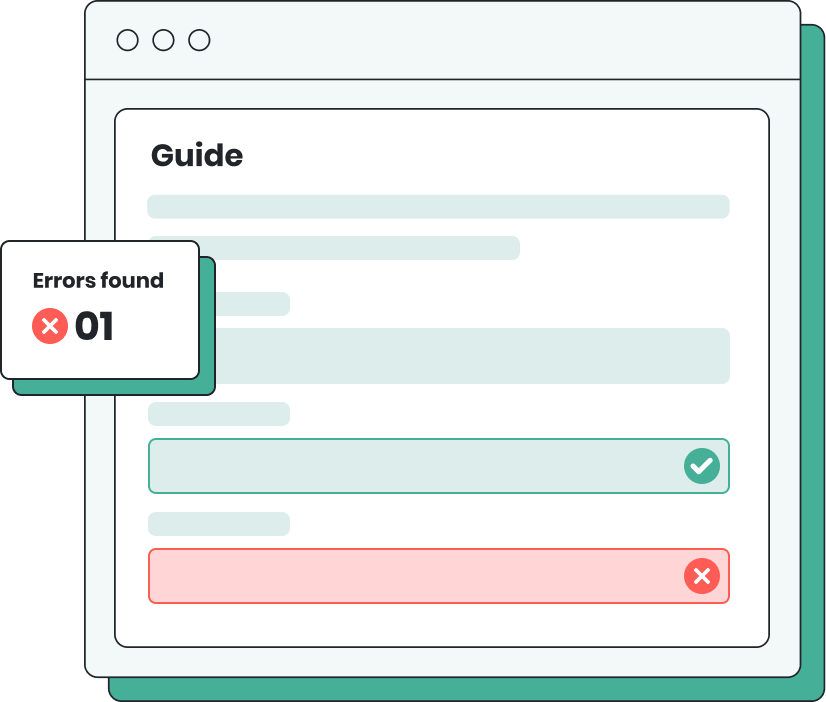 Improved data accuracy
and user compliance
Embed data accuracy within the guide through validation checks to ensure employees have the necessary guidance to enter data accurately, leading to improved overall data quality and reliability.
Book a Demo
Get a personalised demo of
Omniplex Guide.
Fill in the form below and we'll be in touch.